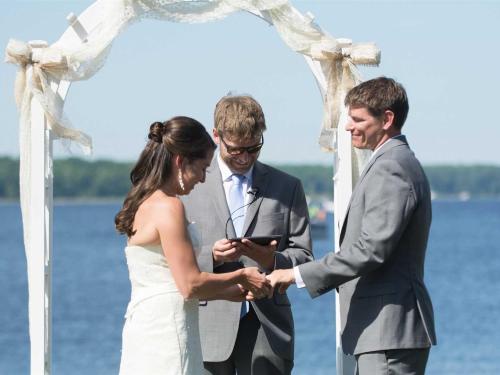 [b]Wedding Ceremony on the Water[/b] If your dream is to hold your celebration on the water, Lakeside is the place for you! Our 400 feet of water frontage on beautiful White Lake provides a lovely background for your special day.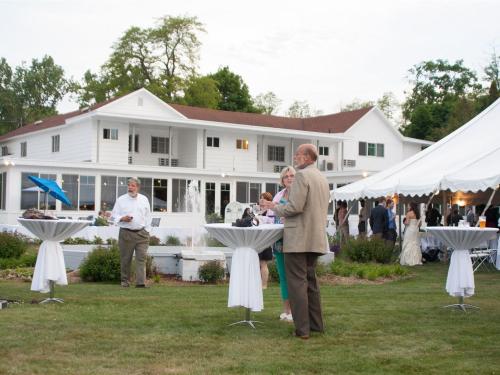 [b]On the Lawn Receptions[/b] Lakeside Inn offers unique surroundings that will have your guests talking about your event for years to come!  Our lake front lawn is an ideal location for a wedding reception.  We can help arrange a tent for any size reception.   A dance floor and stage can be set up inside a tent. Heaters and side panels can also be rented for the tent. A great option for spring or fall weddings.
[b]Lodge Based Weddings and Receptions[/b] Indoor ceremonies and receptions are an option for groups up to seventy-five at all times we are open in our Garden Room.  We can also offer a limited number of larger events in the main dining room and bar during shoulder seasons before or after our peak summer months of July and August.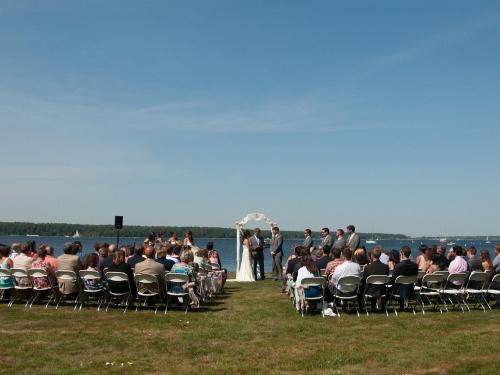 [b]Planning for your Special Day[/b] Planning memorable events requires coordinating numerous details and finalizing numerous arrangements. Our culinary team and event planners will help walk you through every detail that ultimately will contribute to the overall success of your special event. You can relax in knowing that Lakeside Inn has decades of experience hosting special events.